By  Efeomo Olotu and Demola Makinwa, George Etomi & Partners CONCEPT OF RECAPITALISATION Recapitalization is a form of corporate reorganization which involves making substantial changes to a company's...
12 December 2019 | Johannesburg By Peter Leon, Patrick Leyden, Ernst Muller and Amanda Hattingh, Herbert Smith Freehills Last week StatsSA (South Africa's official statistics authority)...
 By Angelo Tzarevski, Senior Associate in the Competition & Antitrust Practice at Baker McKenzie in Johannesburg  Two mobile carrier companies in South Africa, Cell C...
By Ogechi Onuoha (Associate), Taiwo Peregrino (Associate), and Ufuoma Isiavwe (Associate), Olajide Oyewole LLP, DLA Piper Africa member firm in Nigeria According to the 2017 Global Findex Database,1 about 1.7 billion adults...
UK announces partnership with Kenyan Fintech companies to use technology to increase financial inclusion for low-income and underserved consumers. The Lord Mayor of the City...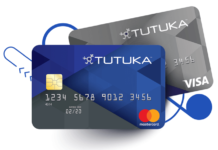 TUTUKA POWERED VIRTUAL CARDS ALLOW YOU TO SHOP ONLINE ANYWHERE IN SOUTH AFRICA SAFELY AND SECURELY JOHANNESBURG, July 25, 2019 /PRNewswire/ -- Tutuka -- a global payments enabler is the leading...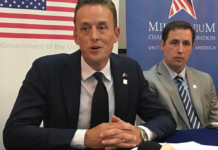 LILONGWE, Malawi, August 1, 2019/APO Group/ --A delegation from the U.S. Government's Millennium Challenge Corporation (MCC), led by MCC CEO Sean Cairncross, visited Malawi...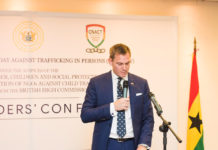 Hon. Minister and Deputy Minister of Gender, Children and Social Protection, Freda Prempeh Nana Brempong Civil society partners, colleagues from the diplomatic community Distinguished Guests, Ladies and...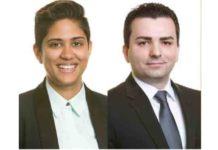 By Lerisha Naidu, Partner, and Angelo Tzarevski, Senior Associate, Competition & Antitrust Practice, Baker McKenzie Johannesburg African competition law on the continent is the subject...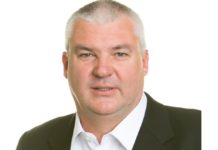 The World Economic Forum for Africa, currently taking place in Cape Town, South Africa focuses  on the theme of shaping inclusive growth and shared...
750 youths from the region were trained in entrepreneurship and small business management in various areas, including farming, agriculture, trade and crafts TENKODOGO, Burkina Faso,...