AFRICA ANALYST
Africa News & Current Events, Africa Analyst. Comprehensive News Reporting & Articles. African Trade, Commerce & Markets, Investment, Business News Reports & Updates, Agriculture, Travel & Tourism & More. Read Africa Analyst for African News & Current Events
By Ebele Ikpeoyi , Associate at Bloomfield Law, Lagos, Nigeria Introduction Mergers are one way in which companies can increase their revenue and expand their business....
The Biden-Harris administration embarked on the next chapter in U.S.-Africa relations with $55 billion in new trade deals and partnerships over the next three...
The Brazilian sportsman rose to the pinnacle of the game during the prime of his youth in the 50s, helping Brazil win three World...
By Morné van der Merwe managing partner of Baker McKenzie's Johannesburg office There were a sharp increase in the value of total mergers and acquisitions...
The World Economic Forum for Africa, currently taking place in Cape Town, South Africa focuses  on the theme of shaping inclusive growth and shared...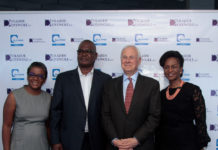 By Ogechi Onuoha (Associate), Taiwo Peregrino (Associate), and Ufuoma Isiavwe (Associate), Olajide Oyewole LLP, DLA Piper Africa member firm in Nigeria According to the 2017 Global Findex Database,1 about 1.7 billion adults...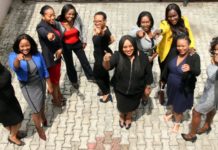 By  Efeomo Olotu and Demola Makinwa, George Etomi & Partners CONCEPT OF RECAPITALISATION Recapitalization is a form of corporate reorganization which involves making substantial changes to a company's...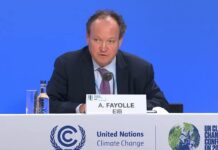 Africa is the part of the world most affected by climate change, although it contributes least to the problem .. LUXEMBOURG CITY, Luxembourg, December 20, 2022/...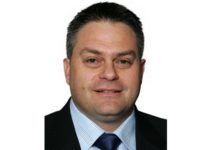 Baker McKenzie lawyers based in Africa, alongside the Firm's global Africa specialists, as well as lawyers from our African Relationship Firms from across the...
By Peter Kasanda, Tenda Msinjili, Michaela Maranda and Jasper Dymoke, Clyde & Co LLP - In this update, we review the amendments to the Tanzania Shipping Agencies Act 2017 (the...
This report explores common resource governance successes and challenges in sub-Saharan Africa, taking advantage of the rich dataset and wealth of evidence documentation provided...